Sale!
Windows 10 Pro 32/64 bit Product Key (Lifetime)
Rs.14,900.00
✔
Instant Delivery

✔

100% Genuine

 ✔Lifetime Key
Original Full Version License Key.

You Can Reuse this key on same pc after formatting as many times you want.

Each license key is only for ONE computer and can be reused on the SAME PC.

Keys can be used globally on any Windows 10 Pro language version.

To Upgrade Windows 10 Home/Enterprise to Windows 10 Pro

–Visit here
This key does not support upgrade from win 7, 8 , 10 Home, 10 Enterprise,N and other editions of Windows versions.

After the activation, you will have an original Mak key license and you will have all the available updates for lifetime.

The key Support Multi-language.

Working for 32 and 64- bit versions.

No CD or DVD will be shipped but you will receive a message sent to your email contains the key activation.

This key is not for upgrading from other versions of windows.
Instant Digital Email Delivery
WARRANTY INFORMATION:
Full warranty offered. We guarantee that it will work, or your full money back.
Description
Windows 10 professional 32/64 key Activation
Windows 10 is so familiar and easy to use, you'll feel like an expert. The Start Menu is back in an expanded form, plus your pinned apps and favorites are brought over so they're ready and waiting for you. It starts up and resumes fast, has more built-in security to help keep you safe, and is designed to work with software and hardware you already have. Windows 10 Pro is a desktop edition for PCs, tablets and 2-in-1s. Building upon both the familiar and innovative features of Windows 10 Home, it has many extra features to meet the diverse needs of small businesses. Windows 10 Pro helps to effectively and efficiently manage their devices and apps, protect their sensitive business data, support remote and mobile productivity scenarios and take advantage of cloud technologies. Windows 10 Pro devices are a great choice for organizations supporting Choose Your Own Device (CYOD) programs and prosumer customers. Windows 10 Pro also lets customers take advantage of the new Windows Update for Business, which will reduce management costs, provide controls over update deployment, offer quicker access to security updates and provide access to the latest innovation from Microsoft on an ongoing basis.
Video:-
Image:-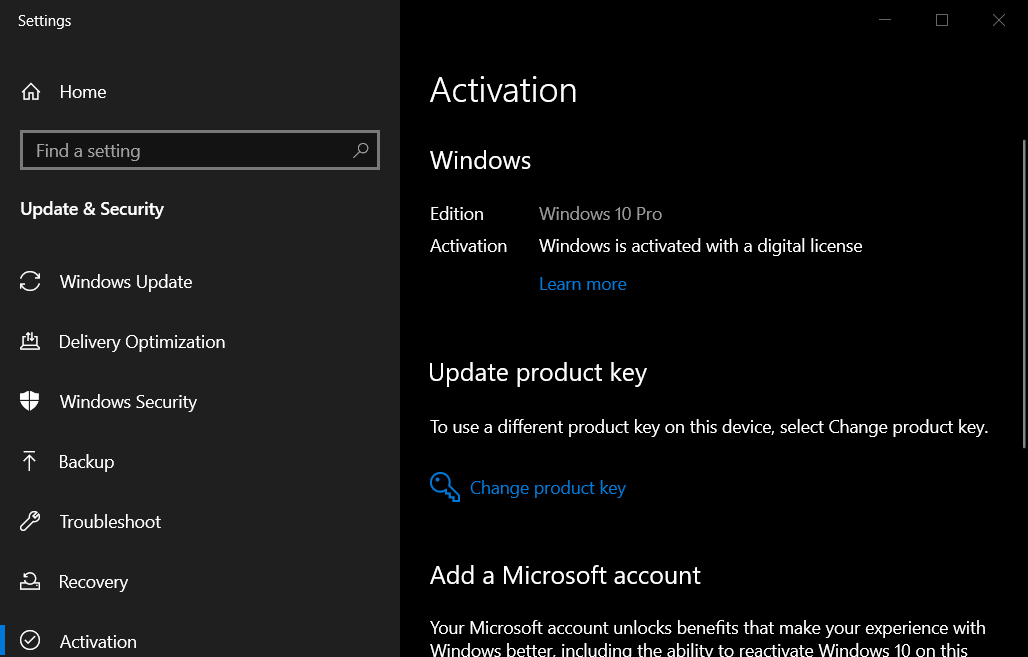 Email Delivery within 30 seconds after payment.
Related products
Sale!

Rs.

13,900.00

Rated 4.81 out of 5

Sale!

Rs.

13,900.00

Rated 4.67 out of 5